Location: Shenzhen, China
Client: Landcom Group
Area: 1500 s.q.m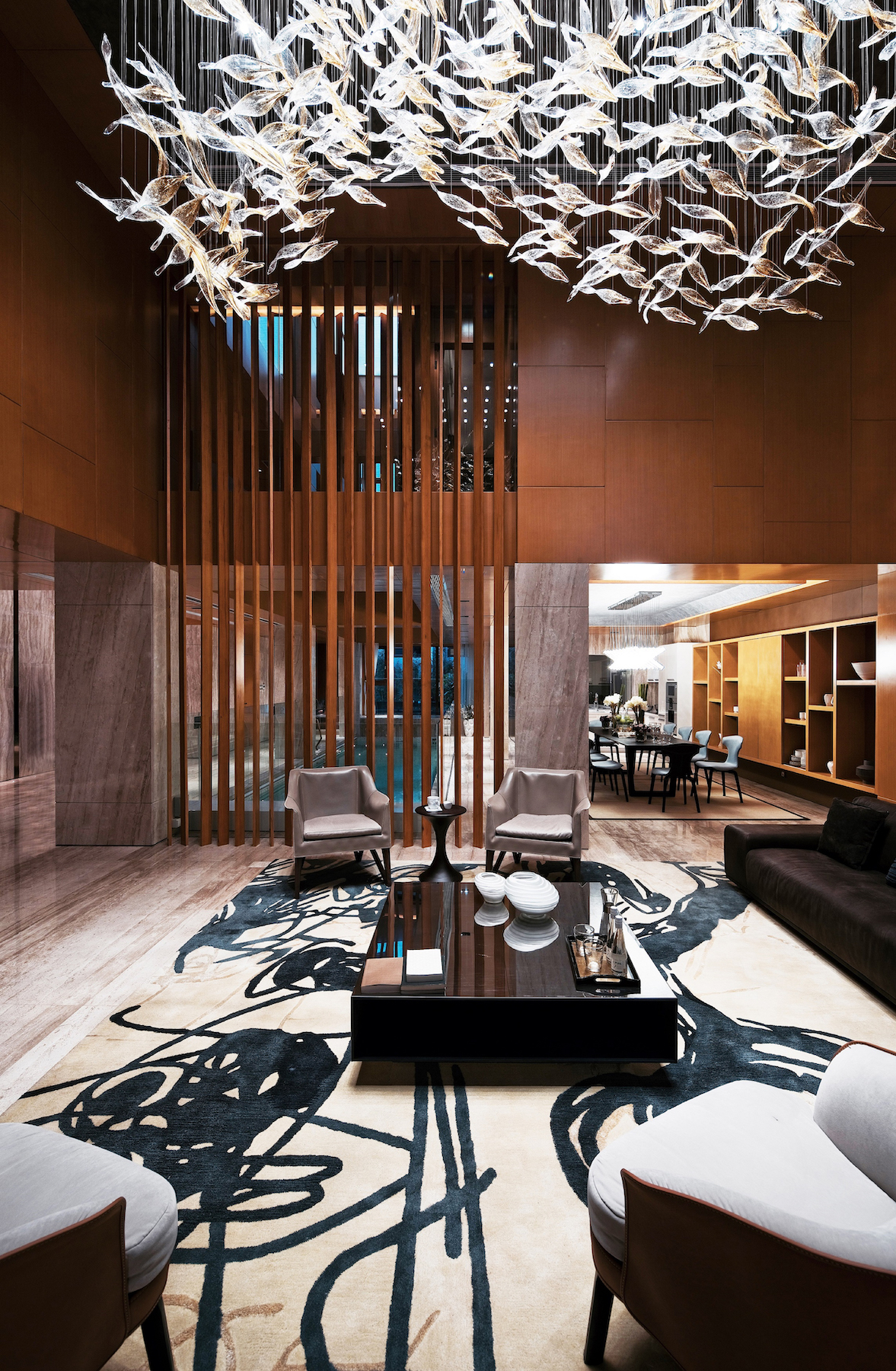 This spatial planning gave reference to traditional Chinese Courtyard House with a new interpretation. Different functional zones in each floor stacked up to surround the central "is a new property development in Shenzhen China. With 1500 sqm in size occupying 5 levels, Courtyard "of skywell and indoor swimming pool. Beauties of natural landscape of mountain, sky, water, wood and stars were brought into the living environment in an abstract way.
Key functions of "living" and "dining" were allocated to surrounding the "sport" area of indoor swimming pool on ground level. The double-height living area was connected to pool-side dining area and open kitchen behind. Motorized skylight on Top of the 3-storey atrium permitted natural ventilation, sunlight and visual penetration to the whole villa. The central "wateryard" also quelloon temperature during hot season for energy saving, and act as reflective pool to provide starry light reflection at night time.
Guest rooms and master room were located on both sides of the atrium on 1st and 2nd levels enveloped with full height vertical timber slots to give privacy. Open-plan layout and slide-folding doors in master room blur the boundary between indoor and outdoor. Materials of timber, white and gray marbles match with earth tone furniture to give a subdued and modern touch to the space.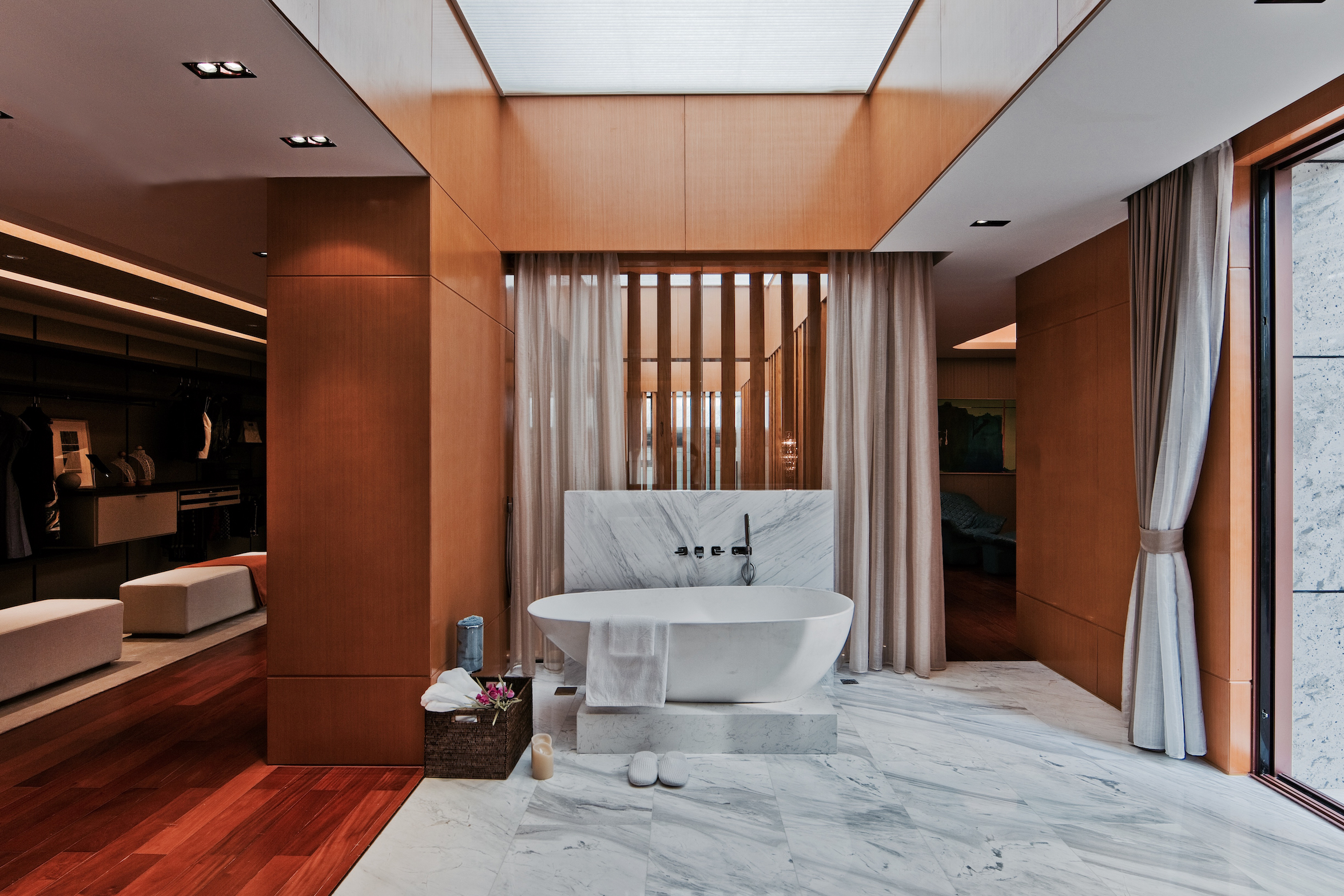 Leisure and recreational functions were allocated at the basement1 and 2 levels with good acoustic control. Double height central area under the swimming pool structure with suspended copper tube LED lights gave the party area underneath a starry night effect. Set a romantic scene for the reading area / wine cellar / mini the theater and gym at the back.

Luxury life style was re-defined by the adoption of traditional conception through a modern lens.