Location: Shanghai, China
Client: Physical Ltd.
Area: 2,000 sqm



"Physical fitness, a state of health and well-being, and a task-oriented definition based on the ability to perform specific aspects of sports." A series of dynamic & abstract landscape was created in this gym space to provoke the definition of this high-level exercise performance for all the users. Architectural tectonics were playfully manipulated in achieving the goal.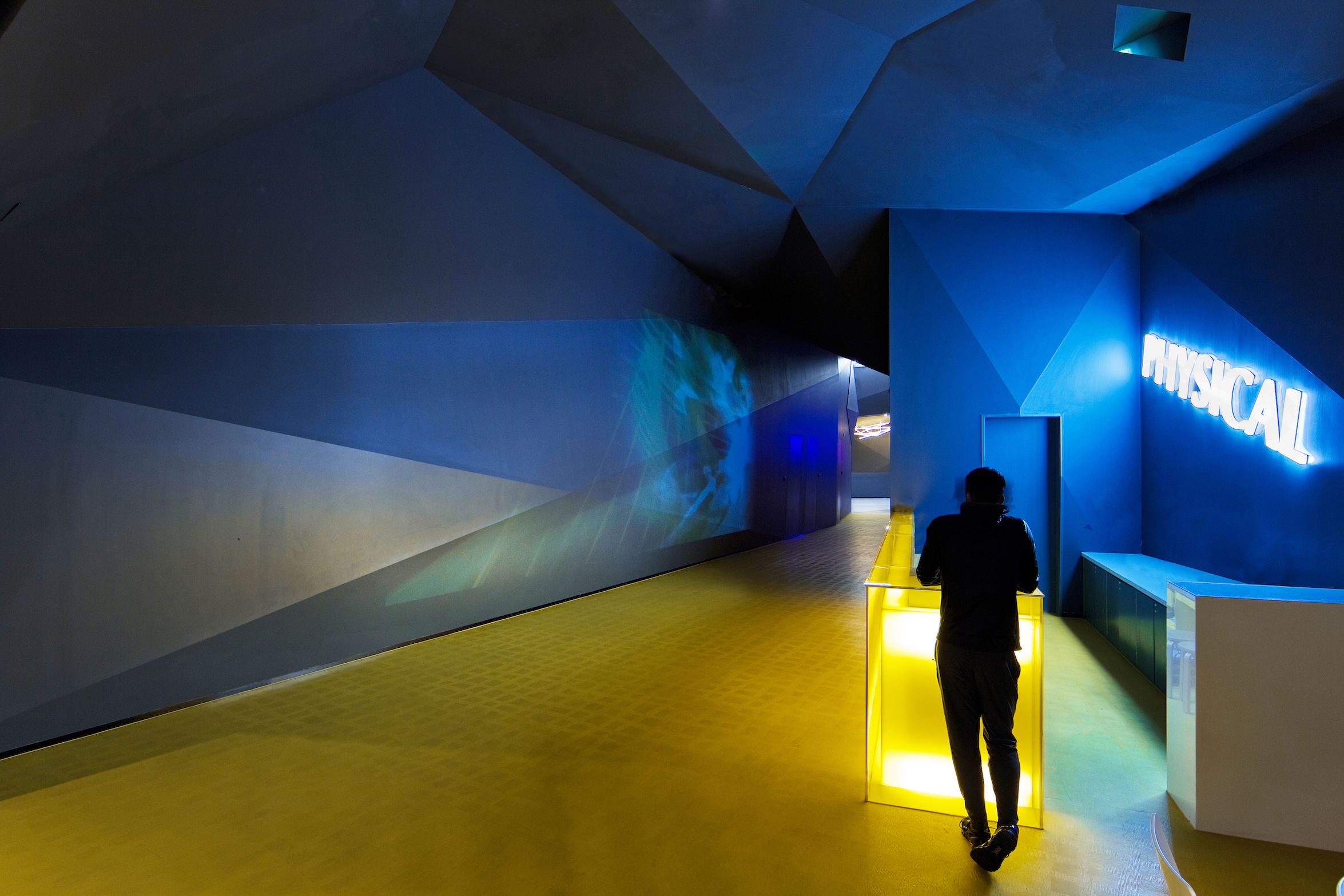 Multi-functional undulated floor-wall-ceiling structures set at strategic angles shaped the whole space to suit human ergonomics, video projections, set-in TV monitors at warm up and leisure zones.

Dynamic ceiling florescent light and juxtaposition of audio-synchronized patterns, rhythms, info-graphics depicting BPM rate further enhanced the visual excitement.
Charcoal gray spray paint and timber veneer respectively wrapping the open gym area and private changing rooms generated opposite moods to suit the psychological needs for concentration and relaxation.
Transparent glass boxes in funky colors and bold typographies gave privacy, acoustic control yet strong identities to spinning, dance and yoga activities.