Location: Shenzhen, China
Client: Shenzhen Bestva Group
Area: 6000 sq.m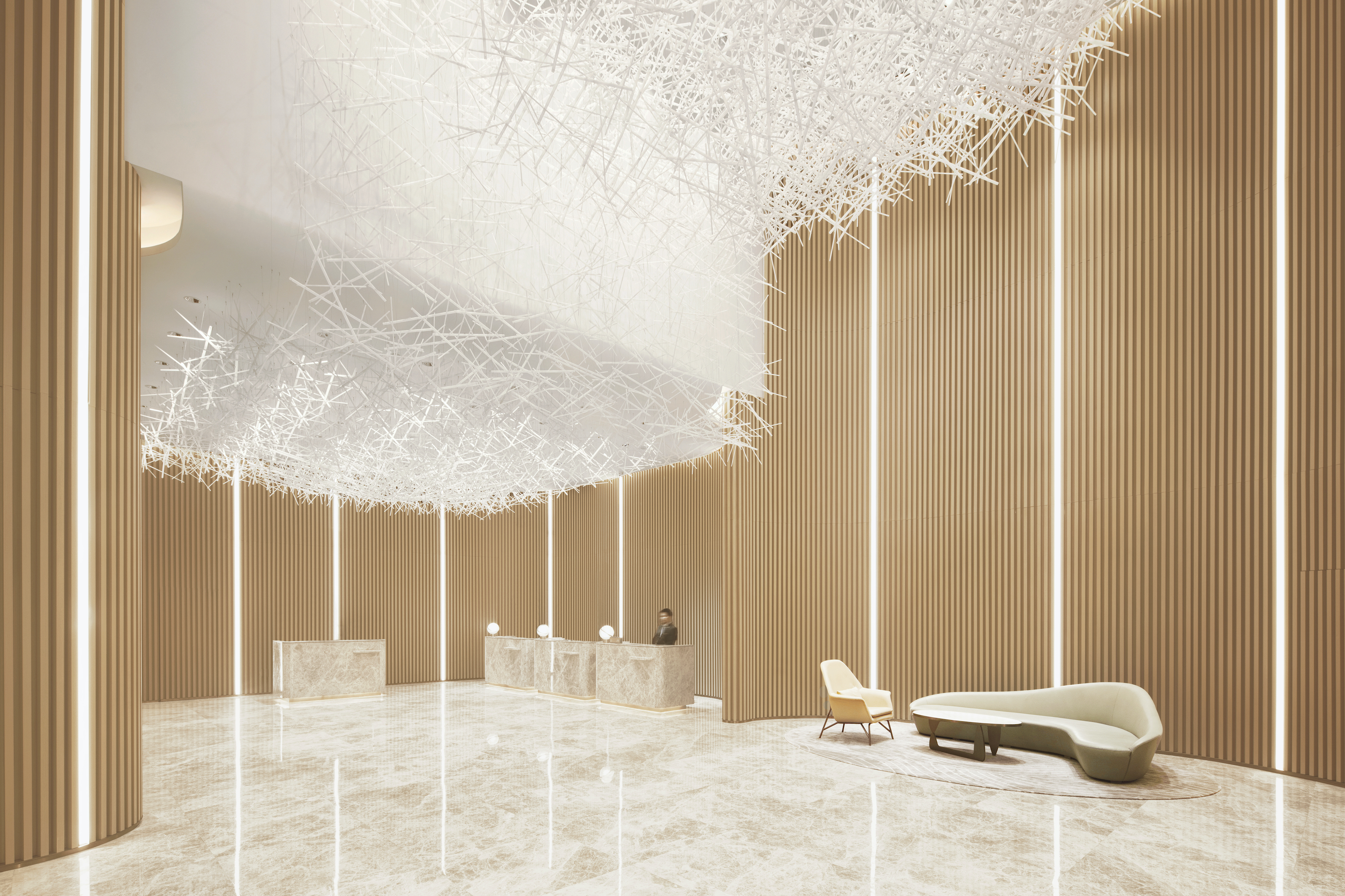 Starting from the reception lobby, an organic double-height volume was created to give a sensuous sense of arrival to the guests. They were greeted by tailor-made "cloud" installation with subtle light and shadow effect covering the whole ceiling. Three dimensional model and on-site mockup of white acrylic rods in different scale were made to test the best composition.





Full height timber wall, bronze lift doors, gray marble counter and floor provided a subdue color scheme to the space.
On the 7th floor, an outdoor staircase lead guests to the main entrance of the all-day-dining through a floating experience. Full-height timber screens in sculptural form defined circulation and provided spatial compartmentation to this open-planned restaurant.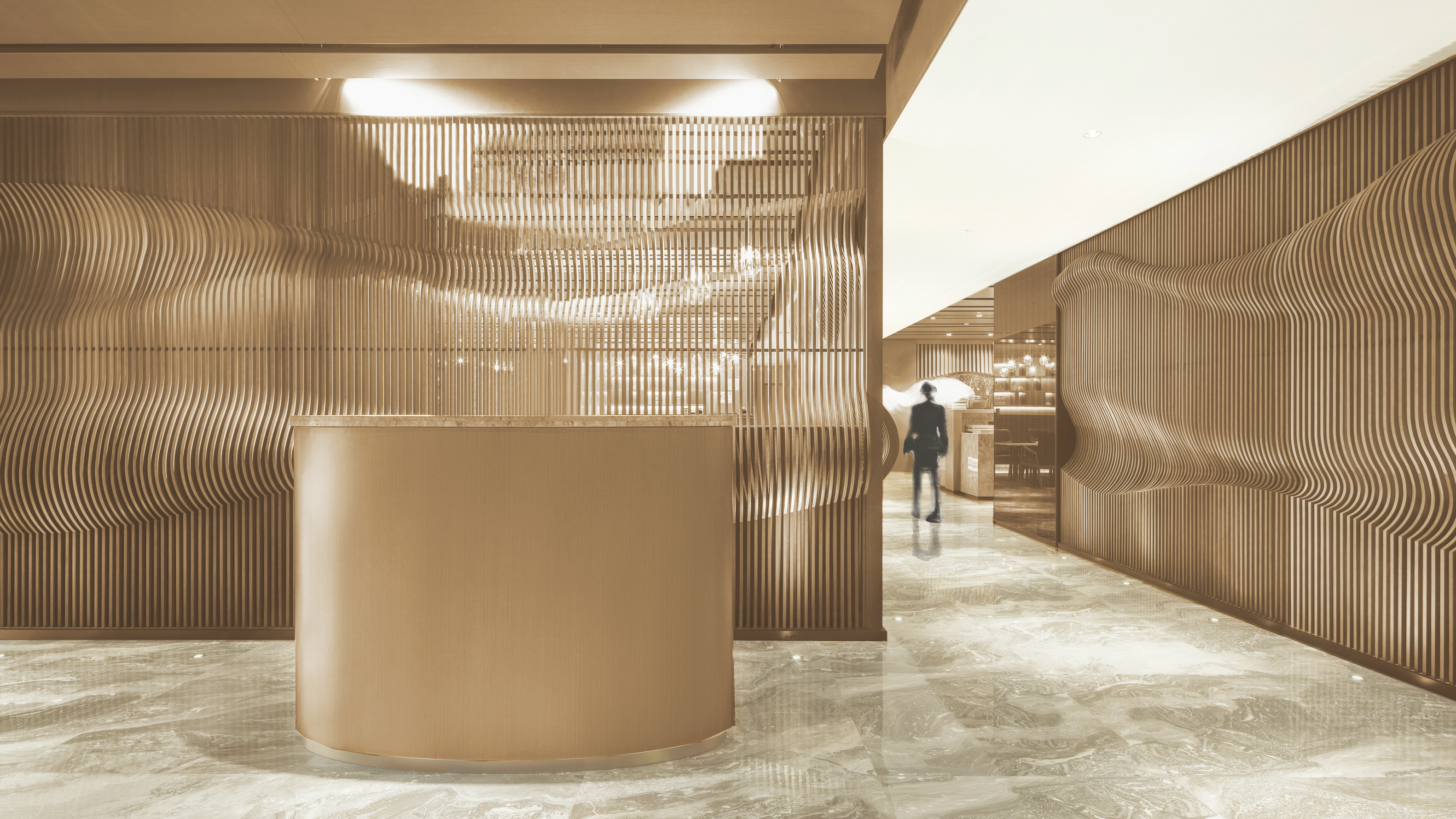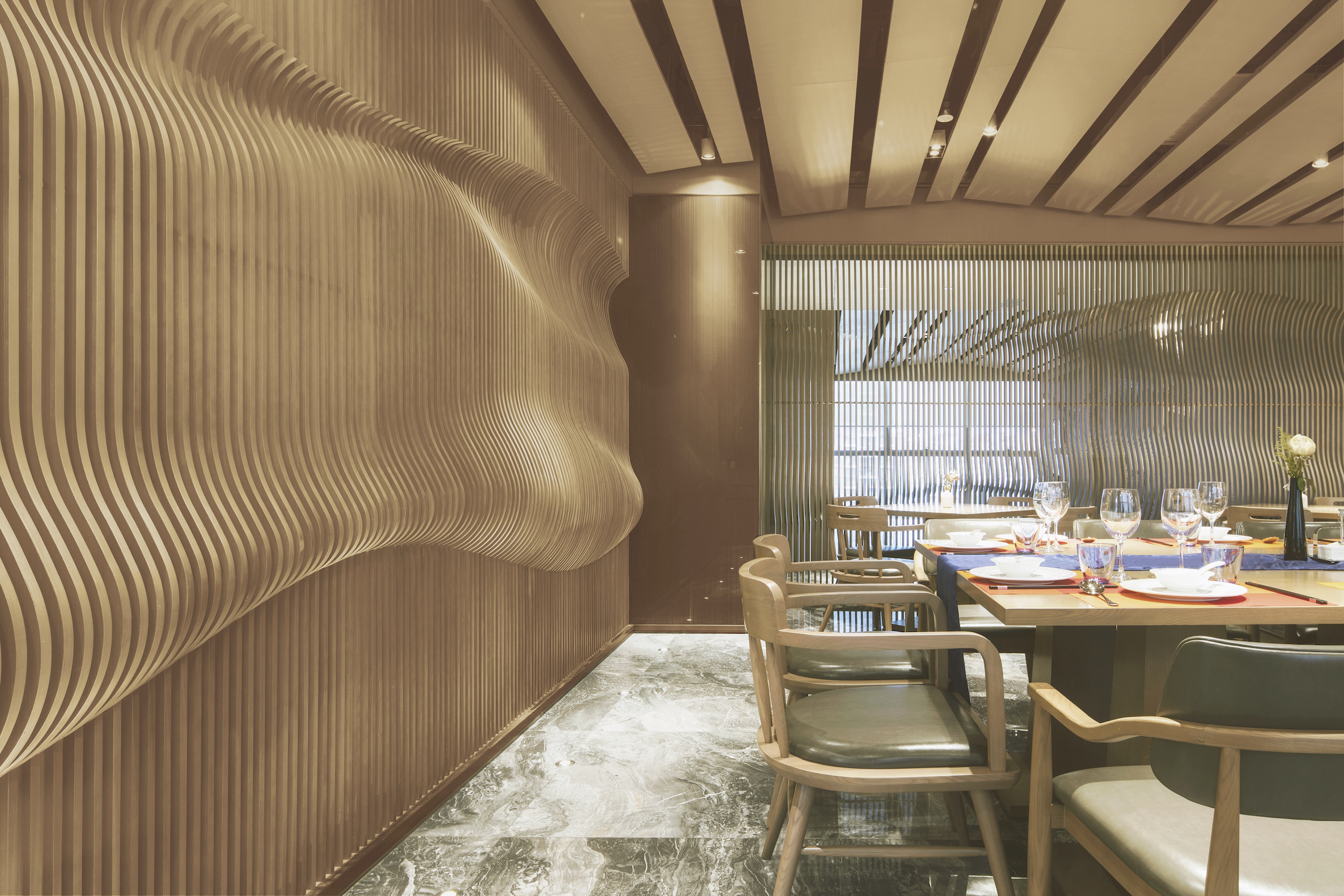 Different seating patterns and levels of privacy were introduced to suit different activity needs. The overlapping screens also filtered natural and artificial light and provided guests a poetic dining experience during day and night.
Light gray wall and sky blue patterned carpet accompanied all guests in typical floor's corridor and the guestrooms.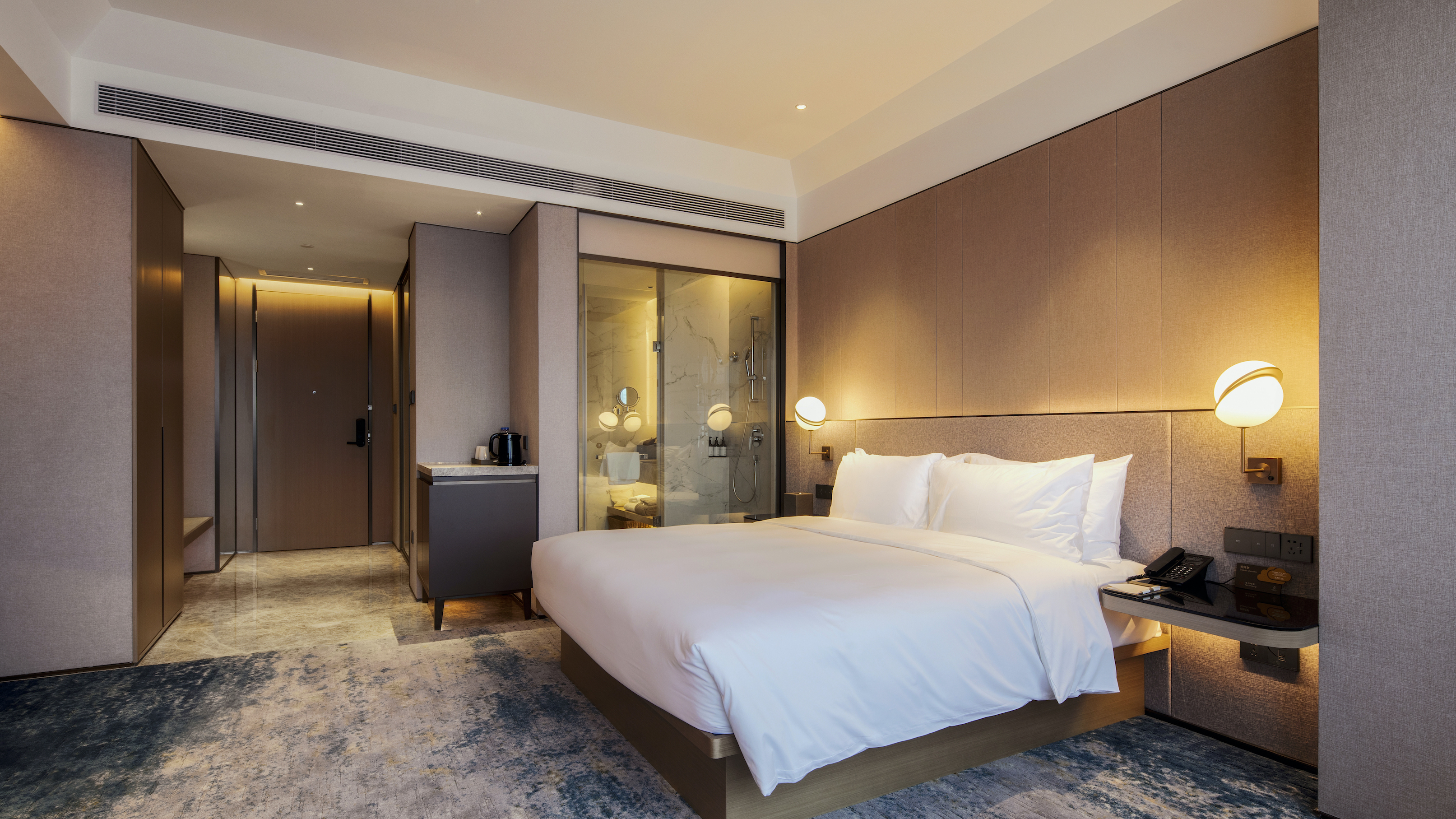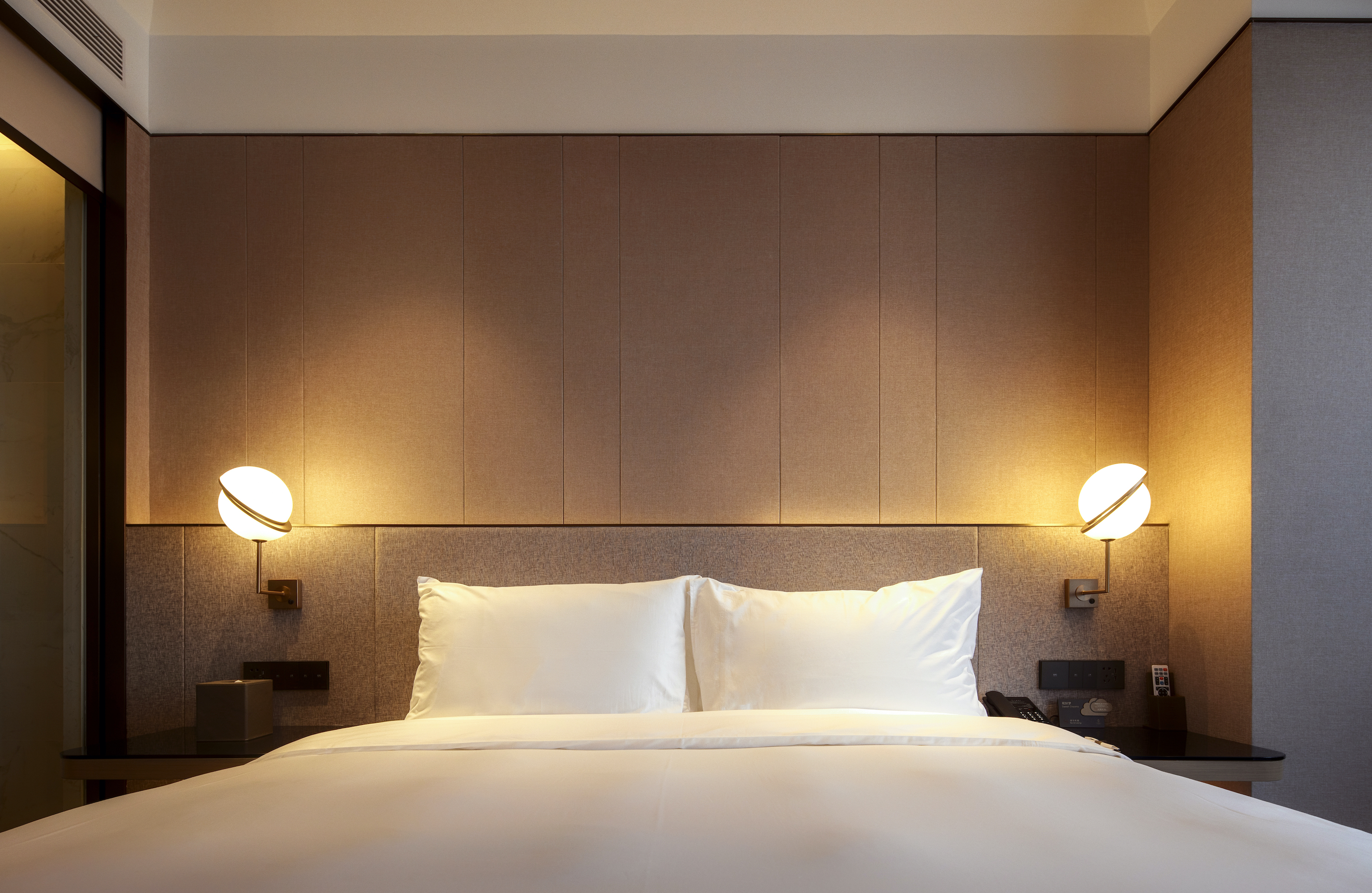 Clean shapes, concealed lights over the headboard and semi-open washroom in white marble continues the overall minimal aesthetics, aims to provide guests a peaceful and calm atmosphere.
In this project we hope that the unique quality of "cloud" can inject each business traveler's busy life a fresh and imaginative state of mind.