MeeHotel
Location: Shenzhen, China
Client: PuroMe Hotel
Area: 6234 sqm
MeeHotel is a new urban resort hotel in the city of Shenzhen,China aims to give business travelers a peaceful state. The project location is called "Bamboo Forest", so we naturally generate our story from this name.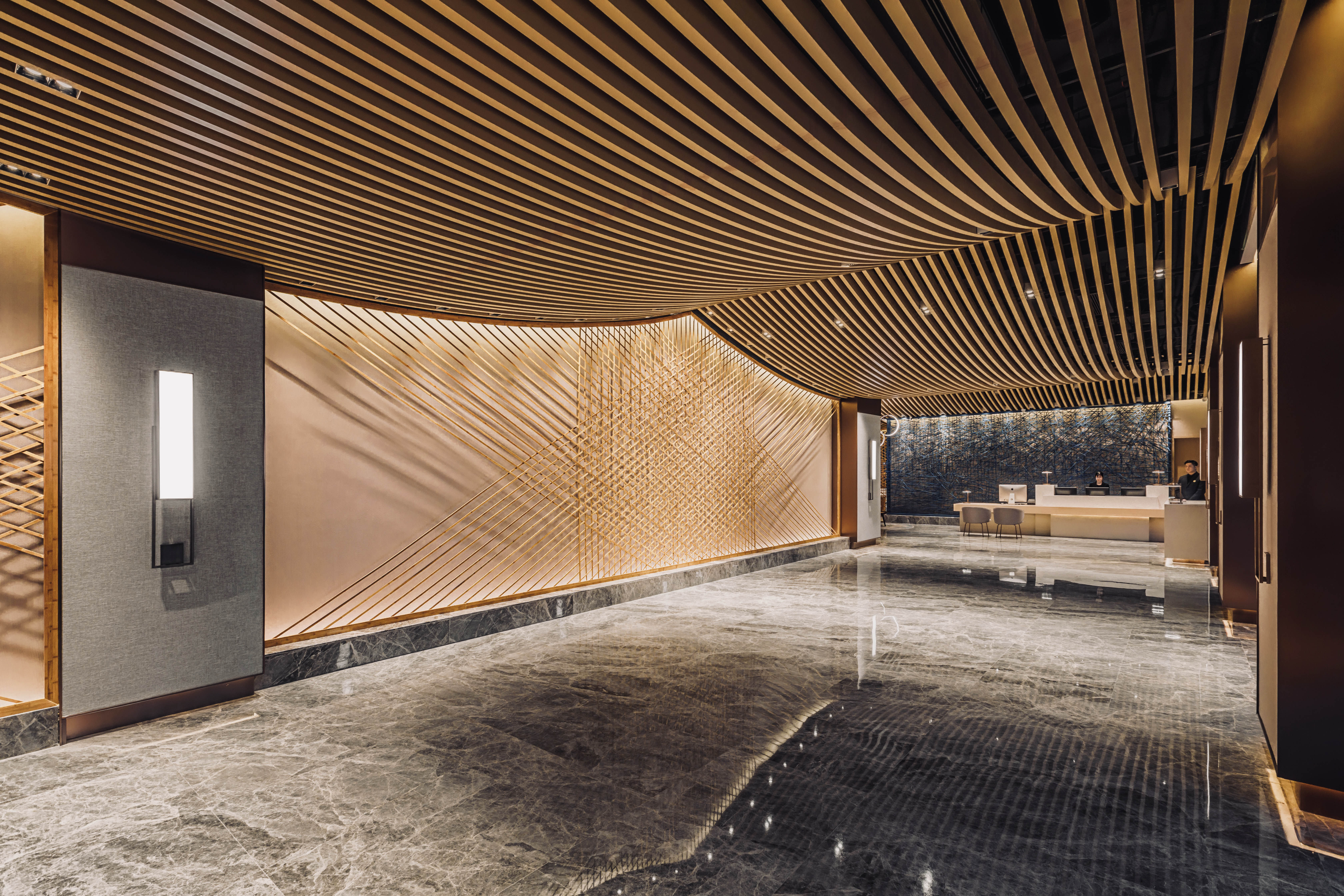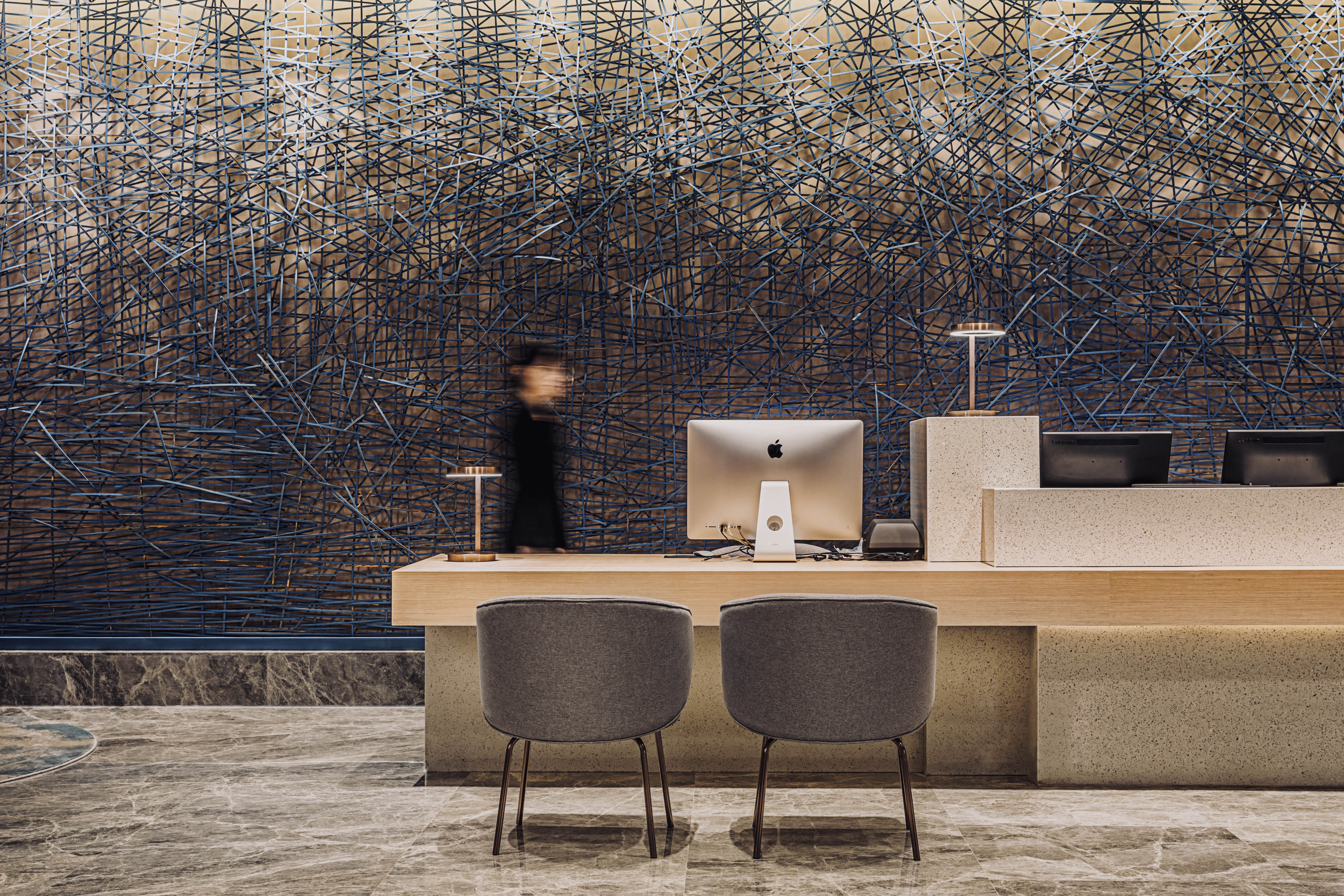 Starting from the lobby space, bamboo was selected as the key material to let customers enter the lobby space and greeted by sophisticated light and shadow effect on the main wall. Various on-site tests & experiments with traditional bamboo weaver were done to create full height screens to define reception and lobby lounge area. Pitched roof ceiling and natural diatom mud finished walls overlay by articulated light and shadow effects provide a minimal and leisure experience for the entire space.
Double height central courtyards were introduced in every two guest-room floors. A reflective lake with bamboo installation of dancing curves that falls naturally, as if clouds are floating in the air. This ceiling hung structure was again in consultation with the master of the bamboo weaving on how to create the curves by making use of its natural elasticity and traditional connection method. Guests will feel like passing through an abstract bamboo forest before arriving at their rooms.
On the top floor Sky Café, a zen and church-like space were constructed by full height bamboo structure. Skylight above allows natural light fall in the middle of the seating area during daytime. Ceiling suspended circular LED lights formed endless glowing moons and provides guests a poetic experience during night time.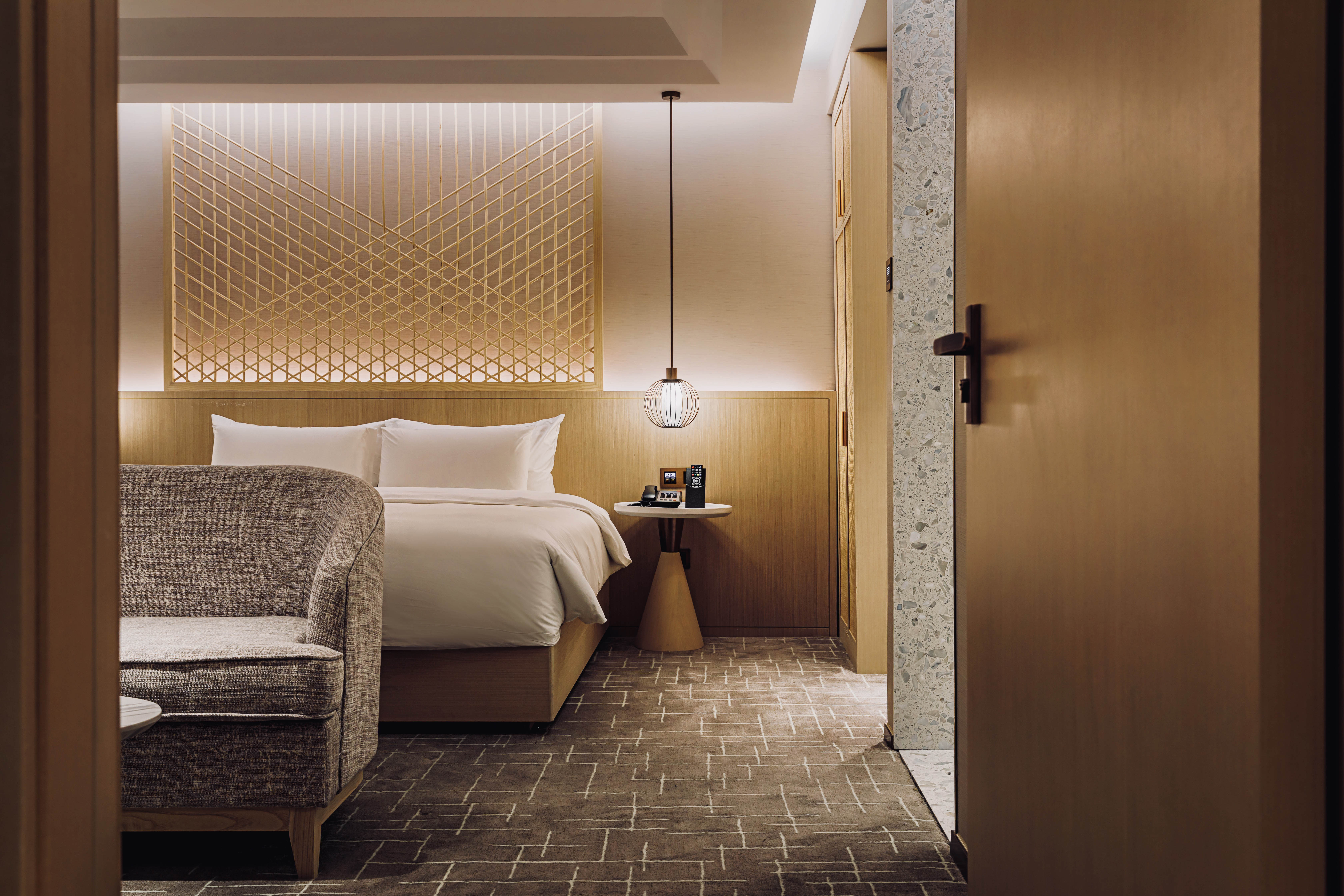 The bamboo and rattan applied in all guestroom headboards are in the same pattern as those in the lobby but with different widths and thickness. Floated by concealed lights, it aims to provide guests a peaceful environment and an elegant atmosphere.

We hope that this is not just another boutique hotel project, by adding the layer of traditional culture, this hotel space can provide a relaxing and comfortable journey in a more meaningful way. In celebration of the unique quality of bamboo, from the architectural to the interior level, we can continue to promote and allow business travellers to appreciate the beauty of traditional handicraft that we should have ignored. It can ultimately form aesthetic, functional, and cultural enhancement in our busy urban life.