FIVE BITES ︎

Location: Shenzhen, China
Client: Five Bites Co., Ltd.
Area: 200sqm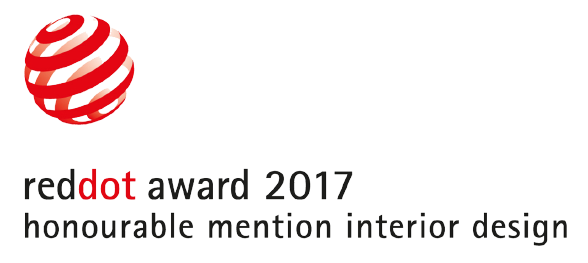 This is a newly opened sport bar in Shenzhen China that serves American hot dogs, salads & beers. A fun and casual dining setting collaging elements of NBA basketball field and street art was created to reinterpret the experience of a typical American sport bar.
The brand story of any customer will fall in love with the waitress after finishing a hot dog in "5 bites" was told on the graffiti wall in bright colours and pop art style.
Wooden round tables with silk-screened basket ball graphics provide casual and flexible setting in the centre. Mustard yellow leather-upholstered bench and booth seatings at the periphery provide different coziness to the space.
The vivid dining experience was further enhanced by tailor-made floating light bulbs under open-ceiling. Product display of NBA items inside stack up lockers and live-broadcast of basketball matches from the TV screens completed the audio and visual excitement to the whole space.