Chinese Arts&Crafts, China

Location: Hangzhou, China
Client: China Resources Retail (Group) Co., Ltd.
Area: 280sqm



Chinese Arts & Crafts – Hangzhou Store is the newest flagship store launched by China Resources Retail (Group) Co., Ltd. in China. It offers a distilled range of antiques and a collection of novelty jewellery items - all of which had enhanced the concept of revitalizing Chinese arts.

The interior design strategy adopted was to project the brand identity through comtemporizing Chinese aesthetic elements in a subtle way. The shopping space is a big "Wooden Treasure Box" to contain different types of prestigious gifts.
Different sizes of frames / grids / boxes compose the shopfront and cater for different display needs and provide visual connection to the interior.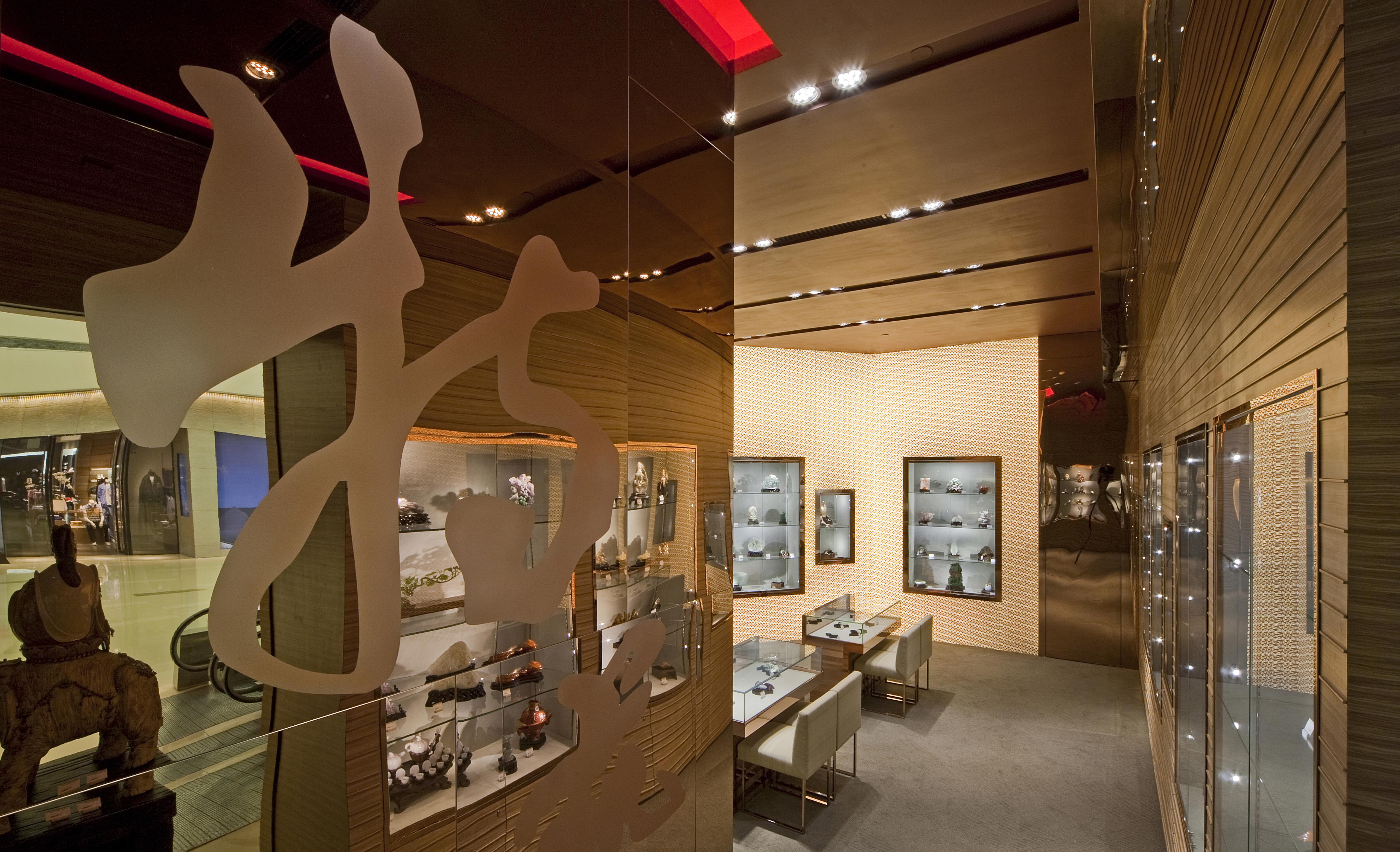 Horizontal planes of brown carpet floor / ceiling are set up to provide a homogeneous envelope to the interior space. This was followed by timber veneered walls with recessed illuminated showcases in various sizes to display the delicate products.
To echo the square configuration of the site, rectilinear arrangements of the 2 key zones' display and lighting systems were adopted. Chinese calligraphies denoting the names of the 2 zones were executed in both 2D and 3D ways. The "Chineseness" of this retail space was aimed to be executed in both aesthetic and functional layers.