CJF Showroom


Location: Shanghai, China
Client: Shenzhen Chang Jiang Furniture Co.,Ltd
Area: 900 sq.m
"Chang Jiang" is one of the sources of the Chinese nation and the "Chang Jiang Furniture" in Shanghai is the showroom displaying it's most update office furniture items. The interior design of this showroom is a combination of flexible layout with multi-media in its planning strategy to create a flagship emporium with gallery experience.

The facade of the shop is covered with signboard of abbreviation of laser-cut English character of "CJF" made of golden champagne steel & lighted by golden lamplight that makes it shine.
The interior is a design of the abstraction of the layout of the Chang Jiang river basin. It is made of environmental friendly OSB boards and all the exhibits are displayed in the real & unreal "residence" and "river basin" to set off the white & cream-colored space. Thus provides multiple angles and different levels of sight experience for visitors.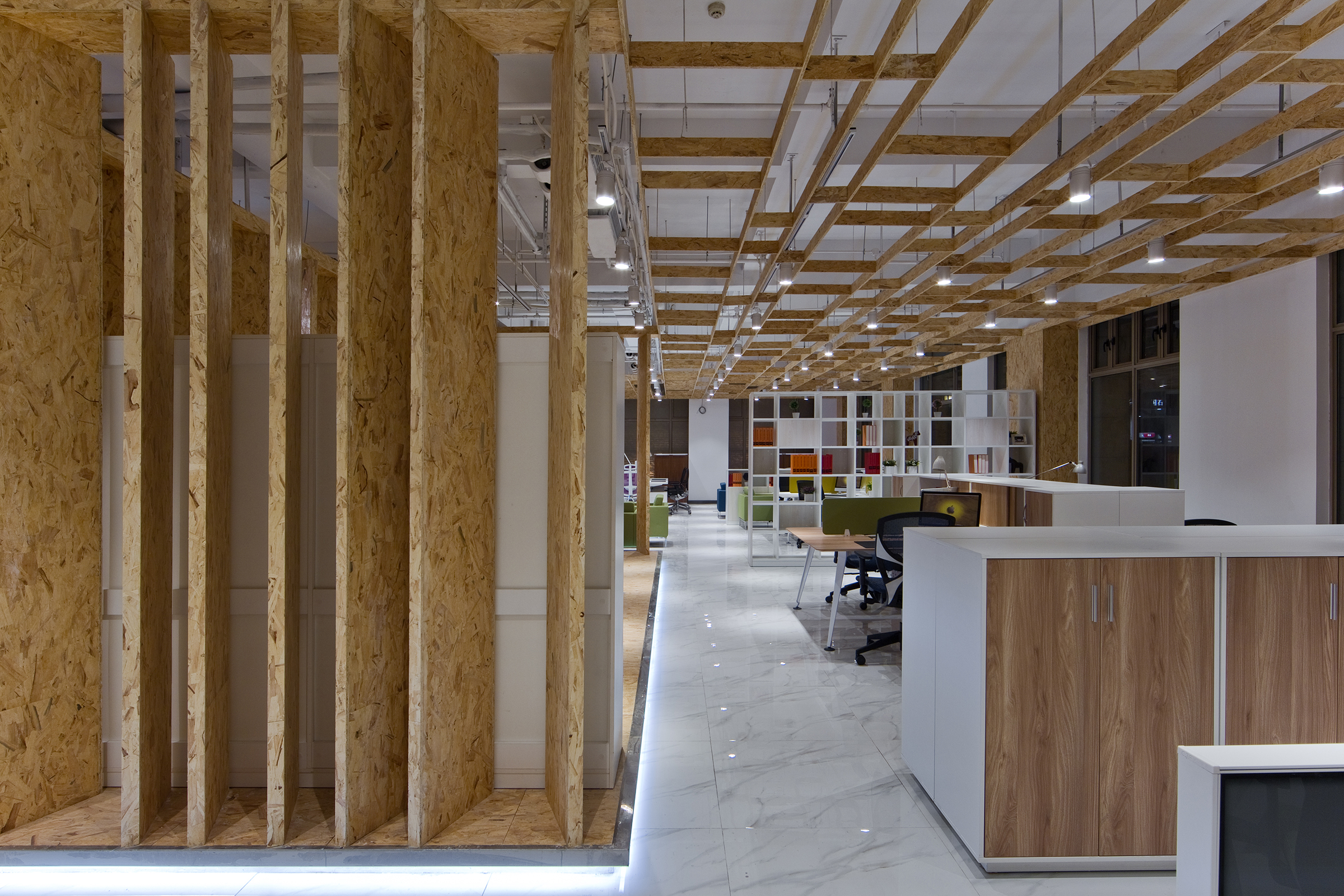 The minimal vertical & horizontal OSB board structure produce abstract interpretation of modern construction elements of doors, windows, screens, bookshelves & ceilings. This design makes the hall a unified, brief & harmonized multi-function show center. The full height frosted glass leads in the natural light for visitors to have business talks as well as experiencing a cozy and humanity surroundings.